Certified Hardware
The following hardware has been tested to work with Amigo Pos 8. Amigo Pos has been used extensively with POS-X, Epson, Star, Magtek, IdTech, Metrologic, Honeywell and many other manufacturers' receipt printers, remote printers, barcode scanners, magnetic card readers and rear-facing customer displays. The following list is provided as a reference only; Amigo Pos does not sell peripherals or other devices. Note that all devices can be tested with the evaluation version of Amigo Pos 8 in Back Office/Settings/Peripherals.

All-In-One Touch Screen Terminals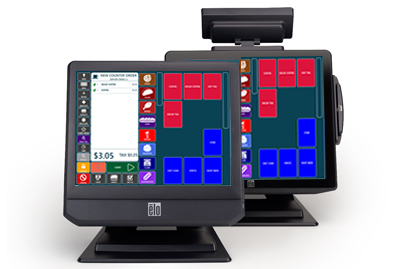 Elo Touch B-Series Rev.B All-in-One
Amigo Pos 8 works with many popular (Pentium IV or better) all-in-one POS terminals including:
ELO 15-inch B3 Touch Computer i3 Processor Windows 7 Pro
Note that Amigo Pos is compatible with all of the available peripherals for the ELO B3 including the 2x20 VFD customer display, 7" LCD Customer Display and fingerprint reader.
POS-X EVO-TP4C-34H3 (i3 processor)
Note that Amigo Pos is compatible with all of the available peripherals for the EVO TP4 including the rear customer display, magnetic card reader and fingerprint reader.
many others
Refer to the system requirements before selecting an all-in-one.
---
Receipt Printers
Amigo Pos 8 works with ESC/POS or Star mode compatible thermal receipt printers (with any interface) including the following (serial port printers are not recommended due to complicated configuration):
Star TSP100 futurePRNT
includes an advanced printer driver that allows for extensive receipt customization and branding
POS-X Xr510
Star TSP100 futurePRNT
Epson TM-T88II/ TM-T88III/ TM-T88IV/TM-T88V/TM-T90
Star TSP800/Star TSP700/TSP600
IBM SureMark TM6/IBM SureMark TF6
Citizen CT-S300/CBM-1000 II
Axiohm A794
Ithaca iTherm 280
---
Prep Printers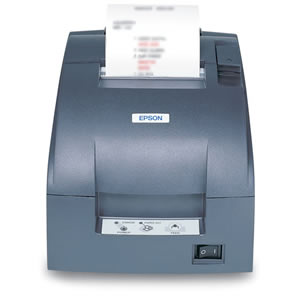 Epson TM-U220
Amigo Pos 8 works well with Epson ESC/POS compatible dot matrix and thermal kitchen printers including all thermal receipt printers listed above and the following impact printers:
Note: A print server is required to connect your remote printer to the network router. Many printer models are available with an optional Ethernet port, eliminating the need for a separate print server. Serial port printers are not recommended.
Epson TM-U200/TM-U210/TM-U220
Citizen iDP-3535/iDP-3550
TPG (Axiohm) A794
Star SP500
---
Cash Drawers
POS-X Xc19HD or Xc19HDS Series
Amigo Pos 8 works well with printer-driven or OPOS-compatible cash drawers. Printer-driven drawers are recommended for easier setup. When using printer driven drawers, the drawer type must match your printer type. Also, if using 2 printer-driven drawers at the same pos station, a Y-Cable is required.
Note: Do not connect a Star printer to a cash drawer designed for Epson printers or an Epson printer to a cash drawer designed for Star printers; damage to the printer may result.
POS-X Xc19HD or Xc19HDS Series
MMF Heritage
MMF Val-u Line
APG INT400-04 (USB)
APG Series 100/4000/6000
many others
---
Magnetic Card Readers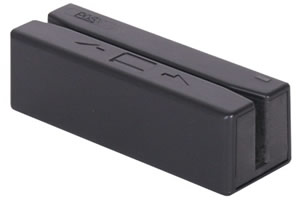 POS-X Xm95
Amigo Pos 8 works with wedge-type magnetic card readers capable of decoding Tracks I, II, and III. Amigo Pos 8 does not support serial or HID card readers. Datacap NETePay and Mercury users should refer to the Datacap website for dsiPDCX™ Compatible Devices (Out of Scope).
POS-X Xm95 (click here for setup instructions)
IDTech IDT3840-033 (Read/Write) (click here for setup instructions)
IDTech MiniMag 3331-33U (click here for setup instructions)
IDTech MiniMag 3331-33 (click here for setup instructions)
Magtek reader integrated into ELO touchscreen
Magtek Mini-Wedge 21080201
POS-X Xm130 (click here for setup instructions)
many others
---
Barcode Scanners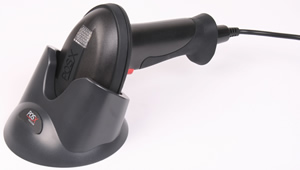 POS-X Xi3200U
Amigo Pos 8 works well with any serial interface barcode scanner that is capable of transmitting a carriage return character after the scan. The scanner should be capable of decoding UPC-A, UPC-E and Code39 barcodes. The following barcode scanners are known to work with Amigo Pos 8:
POS-X Xi3200
PSC VS800
Symbol LS9208
Symbol LS9203
Datalogic Diamond
Metrologic MS7320 InVista
Metrologic Orbit
Metrologic MS700i
Metrologic Quantum MS3580
many others
---
Customer Displays
POS-X Xp8200
Amigo Pos 8 works with displays that are capable of interpreting the Epson ESC/POS, Ultimate Tech or LC command sets.
POS-X Xp8200
Epson DM-D110
Epson DM-D210
Ultimate Technology PD1100XL
ELO touch screen Integrated Customer Displays
many others
Note: You must use a customer display with a serial interface. A USB interface is acceptable if drivers are provided that create a virtual serial port, such as the drivers included with the LD9000.
When configuring your display, you may have to set dip switches on the display to match the computer's port settings. For Ultimate Tech and Epson, use 9600|8|N|1|XOn/XOff, and configure your computer's port in the device manager with identical settings.
---
Touch Screen Monitors
ELO 1529L
Amigo Pos 8 works well with any inexpensive monitor that is capable of 1024x768px or better screen resolution. Select a touch screen monitor that offers full compatibility with the Windows operating system such as:
ELO 1529L
ELO 1515L
ELO 1725L
3M MicroTouch M150
3M Microtouch M170
Aspen ATM-123R
most others
Note: Many monitors offer options such as integrated customer display and magnetic card swiper. Ensure that the customer display and card swiper appear on the list of compatible devices before ordering. The swiper must be keyboard wedge type and the customer display must support the Epson, Ultimate Tech or LC command set.
---
Windows Tablets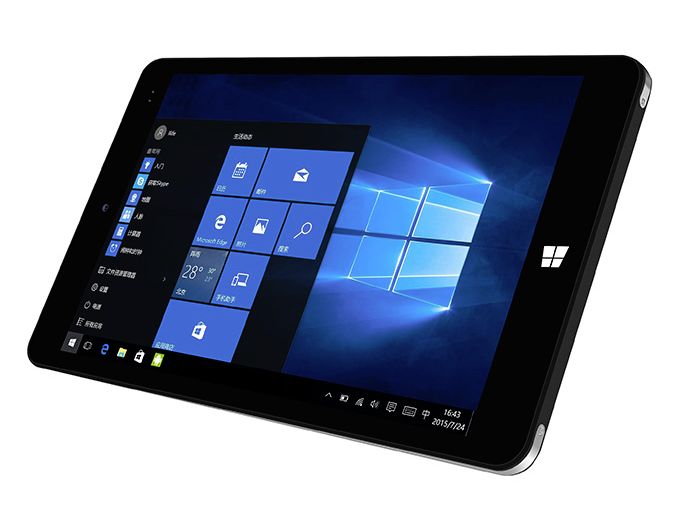 Chuwi Vi8 Plus
The Amigo Pos 8 tablet edition works works with inexpensive 32GB Windows 8.1 or Windows 10 (not Windows RT) 7-inch and 8-inch tablets such as the tablets listed below.
---
Caller ID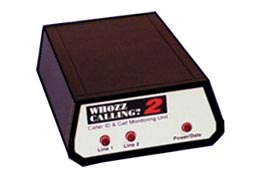 Whozz Calling 2 CallerID Box
Amigo Pos 8 works with callerid boxes from callerid.com. The ethernet interface is strongly recommended for ease of setup; the serial interface version has also been tested and certified. The Whozz Calling? Basic Serial or Ethernet edition is sufficient; Amigo Pos does not currently support the outgoing call features of the Whozz Calling? Deluxe models.
---
Mini Print Servers (for Prep Printers)
Trendnet Wireless Print Server
Amigo Pos 8 works with any print server that is compatible with your configuration and MS Windows. The print server printer interface must match the interface on the remote printer. Print servers are not recommended for printers with a USB interface. We strongly recommend purchasing a printer with an internal print server which simplifies the installation process and eliminates the need for an additional power supply.
Netgear PS101
Hawking HPS1PCU
D-Link DP-301P
D-Link DP-311P
Trend TE100-P1P
Trend TEW-P1PG
Axis OfficeBasic
many others
---
---
Counter Scale
CAS PD-2Z (15LB)
AmigoPOS is compatible with serial port scales that use the NCI protocol. Most popular scales such as the CAS PD-2 POS/Checkout Scale and NCI Weigh-tronix (Avery Berkel) 6720 use the NCI protocol or can be programmed to use the NCI protocol.

Refer to the following help topic for setup and usage instructions: http://help.amigopos.com/#t=Serial_Port_Scale.htm.



---
Deli Scale
CAS LP-1000 Deli Scale
Amigo Pos 8 is currently compatible with the CAS LP-1000 series of Deli scales or any scale capable of printing random weight barcodes in the format shown in the random weight barcode help topic. Your barcodes should be set up to print as outlined in the help manual.

---
Fingerprint Readers
Digital Persona U.are.U 4500
Amigo Pos 8 is compatible with the best selling Digital Persona U.are.U 4000B and 4500 USB Fingerprint Readers. Download the datasheet here. Contact your hardware vendor to inquire about all-in-one touch terminals with the integrated Digital Persona fingerprint module. Amigo Pos automatically installs any required drivers for this reader. No additional drivers or setup required.
---